Study Counseling
The study counsellor's main goal is to support students in their study efforts and to help them cope with challenging situations related to their studies. It will help with adapting to college and preparing for the exam period. He specializes mainly in the internal regulations of the University of Ostrava. In its activities, it also focuses on study applicants, offering them advice on the appropriate choice of study programme and making their wide range of options more transparent.


New Moodle e-courses
Study counselling services are provided independently of other UO departments. Your personal data and the information you provide are confidential to us and we do not share them with anyone outside the Counseling and Career Centre.


Who are we here for?
Students, applicants


What do we offer you?
information on finding a suitable field of study
overview during the admission procedure and preparation for it
support in adapting to new study and living conditions
assistance in solving study difficulties throughout the course of study
cooperation during the exam period and prevention of academic failure
focus on effective learning style strategies
support in managing stress, fighting procrastination, finding motivation to study
counselling when considering a transfer to another programme or school
long-term cooperation in the form of study guides for students and applicants at risk of socio-economic and ethnic disadvantage


Who's going to be looking after you?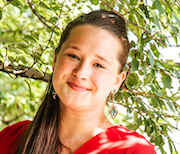 Mgr. Hana Menšíková, DiS.
Hana Menšíková is a graduate of the University of Ostrava and has experienced what it is like to be a student with everything that is connected to studying and student life. She helps applicants and students to find information and answer their questions. For example, she is involved in the creation of the
Student Guide
and provides the know-how and many useful and practical advice. During her studies, she participated in the Erasmus+ and the VIA Exchange program and still works with international students today.
How can you contact me?
E-mail:
Phone: +420 553 46 1341
Facebook
Updated: 07. 08. 2023