Coaching
"When you want to change something in your life..."

Do you ever think you want something different, but you just don't know how to do it yet? Coaching is a method of personal development that helps you get from where you are in your life to where you want to be through one-on-one sessions with a coach. Through structured questions and coaching techniques, the coach will help you to look at your situation from multiple perspectives and support you to find the best solution within yourself and implement it.
Who are we here for?
Students, graduates


What can I expect?
During the first non-committal meeting we will discuss your situation together, find out what you want to work on and what you would like to change. You will experience what coaching looks like, whether we fit together personally and how further cooperation will take place. If you decide to proceed, we will arrange further sessions to help you:
realize exactly what you want differently and why,
to make a decision and start a change,
become aware of the familiar or discover new ways to achieve change,
to step out and persevere on the chosen path.


Frequently asked questions related to coaching
Topics suitable for coaching
Career area - You want to find out what job is right for you, what you want to do and why. You want to change or find a job that fulfils you, but you're not sure which direction to take. You are deciding which job offer to accept, whether to change your field of work, etc.

Field of study - You are deciding on your field of study and future career. You are hesitant about whether your chosen course is the right one. You would like to find and set up your effective study style. You need to manage the problems that make it difficult for you to study. You want to overcome fear and find motivation to complete your final thesis and state exams, etc.

Personal Development - Self-awareness of what your resources are and what you can build on in life. You want to discover your potential and strengthen your strengths. You desire to develop further and you are deciding what at and how. You would like to remove the barriers that are holding you back from further development, etc.

Time Management - You are overloaded and need to find balance. You want to get out of the vicious circle of procrastination. You need to prioritise and organise your time better. You'd like to finally put a stop to the time eaters. Are you wondering how to balance studies, work, family, etc.?

Mental Coaching - When you need to calm your mind, conquer inner doubts and focus on performance, whether academic, sporting, artistic or otherwise.

Life issues - You are facing an important decision and want to consider all aspects. You need to initiate major life changes and persevere on your chosen path. Strengthen your motivation, self-confidence and self-esteem. Find a way to turn a dream into reality.

... and many other topics that have been on your mind for a long time and you want to finally do something about them.
Who is coaching for?
For all those who want to work on themselves, move forward and are not afraid to break out of the routine. Coaching in our Counseling and Career Centre is for UO students and graduates only.
Where and how does the coaching take place?
Coaching can take place via an online application or in a face-to-face meeting in the comfort of our consulting room.

These are one-on-one meetings where it's just you and the coach. The session takes the form of a dialogue/structured conversation in which you say only what you want and everything is under your control. One session lasts 60-120 minutes, depending on the client's needs. The number of meetings and their frequency varies - according to the mutual agreement of the coach and the client.
Who's the coach? What can I expect from them?
A coach doesn't tell you what to do, but helps you become aware of and realise your own potential in the context of your lifestyle and your personality. A good coach does not tell you what is right or wrong, but asks what is important to you, helps you to explore and become aware of your own goals, needs, limits, possibilities.

A coach is not a counsellor, mentor or therapist. A coach doesn't tell you what to do and doesn't give you ready-made advice. Using selected techniques, they will guide you so that you can find your own answers and the way to deal with various life situations. Because the only expert on your life is you.
What's it gonna cost me?
Some of that time, willingness to find solutions and motivation to work on yourself. Coaching is free for UO students and graduates.
References
The coaching was in a nice and relaxed atmosphere, the questions made me think about myself more deeply than ever before. This helped me choose the direction I wanted to take.
Thank you very much for finding the way and the destination, the pleasant atmosphere and friendliness.
The coaching helped me learn something new about myself, I was surprised at how many possibilities we came up with together.
Very nice, pleasant, willing to deal with what I needed to clarify.


Who's going to be looking after you?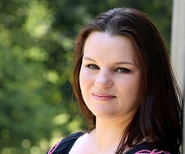 Ing. Lenka Lapišová
completed long-term training in career and integrative coaching with supervision. During her internship, she has worked on the personal development of a wide range of clients from students to senior executives. She enjoys using creative and deep-thinking techniques in her coaching. She follows
the coach's code of ethics
.
More about my work
How can you contact me?
Do you have any other questions about coaching or would you like to try it out? Write to me at my email
and we will arrange an individual date.
Updated: 02. 05. 2023