Counselling for Students with Special Needs
The University of Ostrava has long been among the universities that consider it a priority to create conditions for the successful completion of studies for all students, including students with special needs.
In the academic year 2008/2009, the
Pyramid Centre
for students with specific needs, which became part of the UO Counseling and Career Centre in 2020 and supports more than 100 registered students and applicants with specific needs.
We follow the motto
"help me to do it myself"
, as our mission is to give a helping hand in overcoming disability-related barriers to higher education.
Who are we here for?
Applicants with special needs, students with special needs, teachers


The doors of the University of Ostrava are open to applicants and students with visual, hearing and motor disabilities, specific learning disabilities, autism spectrum disorders and psychological or chronic illnesses, including impaired communication skills.
Autism spectrum disorders, specific learning disabilities, visual impairment, psychiatric or chronic illness, mobility impairment, hearing impairment


What do we offer you?
Counselling for applicants and students with special needs offers support and assistance to people with disabilities, disadvantages or limitations that require consideration in their studies. For example, we offer the following services:
Information about study opportunities at individual faculties of the University of Ostrava with regard to specific needs
modification of the admission procedure
individual consultation
pedagogical and psychological counselling
diagnosis of specific learning disabilities
interpreting, note-taking and assistance services
adaptation of the study and study materials
rental of compensatory aids


How to make an appointment?
A personal consultation with a consultant is possible by prior email or telephone appointment.


Who's going to be looking after you?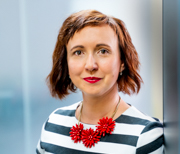 Ing. Kateřina Žvaková
Kateřina Žvaková has always been inclined to empathy and willingness to help people. Although she has a technical background, she has a lot of experience working with people. She has worked in the non-profit sector for many years as a mentor and trainer of people at risk on the labour market and has more than ten years of experience in HR and corporate training. In addition to consulting activities, she is also responsible for outreach activities and course preparation for both students and teachers.
How can you contact me?
E-mail:
Phone: +420 553 46 1234
Facebook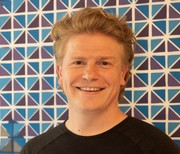 Petr Figala
Petr Figala has been working at the Pyramid Centre since the very beginning. He was thus involved in its creation and in shaping a wide range of services. Over the ten years of the centre's operation, it has gained the trust of students with special needs, as it has always been calm and understanding in helping them to create more favourable conditions for their studies. In addition to consulting activities, he also prepares courses for UO employees and cooperates with organisations focused on the issue of students with special needs.
How can you contact me?
E-mail:
Phone: +420 553 46 1234
Facebook
Updated: 02. 05. 2023