Coaching
Coaching is a method of personal development that uses a structured interview to help you get from the place where you are to the place where you want to be. It allows you to look at your situation from different angles and find the best solution to it within yourself. The questions that arise during coaching help you to think outside the usual thought process, push the boundaries of our thinking and remove barriers.
We are here for
Students, Alumni
What should I expect?
The first meeting is voluntary. Cooperation takes the form of individual sessions with a coach. Together we will discover whether coaching is right for you and arrange the next steps. If you choose to continue, the coaching process that follows will help you:
realize exactly what it is you want differently and why
decide to change and start the process,
understand the possibilities you have or discover new ones for achieving your aims,
set out on your chosen path and stick to it.
Frequently asked questions related to coaching
TOPICS GOOD FOR COACHING
Career – You would like to find a job or a new one, but you are not sure which direction to take. You want to jumpstart your career but first need to figure out what it is you want to do and why. You are trying to decide which job offer to take, etc.

Field of study – You would like to find an effective way to learn. You are on the threshold of choosing what to study. You need to deal with problems that are making your studies burdensome. You are wondering how to combine study with work, etc.

Personal development – Self-awareness. If you want to discover your potential and enhance your strong points. You yearn to develop your abilities, skills, and more.

Time management – You are overloaded and need to find balance. You would like to prioritize and organize your time better. You are starting a new project and want to plan it right, etc.

Life issues – You are faced with an important decision and want to consider all aspects. You need to get started on changing your life or career. You would like to boost your self-confidence and self-esteem. You are looking for a way on how to make the dream reality, and more.
WHO IS COACHING MEANT FOR?
For all those who want to work on themselves and are not afraid to deviate from the routine. Coaching in our Counseling and Career Centre is intended for students and alumni of UO.
WHERE DOES COACHING TAKE PLACE AND HOW?
Coaching takes place in the quiet and comfort of our consultation room

It involves a series of individual sessions between you and the coach. Seating is arranged in the form of a structured interview, where you say only what you want to and where you have everything under control. One session lasts about an hour and is distinguished by techniques that support deep thinking. The number of sessions and their frequency vary – the coach and client decide together.

Coaching will be more effective if you come to the session with your goal already formulated. This is not, however, a condition, simply something we can aim for together. Once that has been established, we will discuss the options and then you can choose the best way forward.
WHO IS THE COACH? WHAT SHOULD I EXPECT FROM HIM OR HER?
The coach is not a therapist or counselor and has no ready-made answers. The coach uses selected techniques to guide you towards discovering answers on your own and towards solving various life situations. Because the only expert on your life is you.

The coach does not tell you what to do, rather helps you to realize and take full advantage of your potential, in the context of your lifestyle and personality. A good coach does not tell you what is or is not correct, rather asks the things that are important to you, helps you to probe and realize your own goals, needs, limits and possibilities.
HOW MUCH DOES IT COST?
Some of your time, your willingness to find solutions and motivation. For students and alumni of UO is coaching free. Making an appointment is mandatory and if you are unable to make it, please cancel it in time on our website or send us an email.
Reference
Coaching took place in a pleasant and relaxed atmosphere, the questions made me think about myself more deeply than ever before. It helped me to choose the direction I wanted to go in.
Thank you very much for helping me discover opportunities and goals, and for the welcoming atmosphere and friendliness.
Coaching helped me learn something new about myself. I was surprised at how many options we came up with together.
Very nice, pleasant, a willingness to deal with what I was looking for.
Counselor contact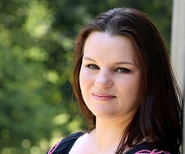 Ing. Lenka Lapišová
Lenka Lapišová has completed long-term training courses in career and integrative coaching with supervision. Her career has seen her working on the personal development of a whole range of clientele, from nuns to top managers. Her coaching employs various imaginative and creative techniques. She proceeds in accordance with the
Coaching Code of Ethics
.
How can you contact me?
Sign up for one of the dates provided. If the date and time are unsuitable, send an email to
and arrange a personal appointment.
Updated: 17. 03. 2020