Psychological counseling
The mission of psychological counseling is to provide students with support and assistance in dealing with various learning and personal difficulties. In this context, we offer a wide range of professional psychological services for free. Our students can discuss their study and personal vicissitudes and stressful situations here and solve them discreetly, in a safe atmosphere of understanding, respect and mutual trust. The confidentiality of the psychologist on the topics discussed, as well as the ethics of the procedure, are a given.
We are here for
Students
What do we offer you?
We provide psychological counseling through individual consultations in the following areas:
Adaptation to the university (independence and responsibility, change of environment, etc.).
Learning difficulties (excessive jitters, stress, pre-exam nerves, putting off obligations, inefficient preparation, etc.).
Personal problems (uncertainties, indecision, anxiety, depression, attention deficit disorder, etc.).
Interpersonal relationship issues (partner or family disagreements, conflicts with classmates, etc.).
Personal growth support
Mental health
Make an appointment here:
References
"I decided to come to psychological counseling with Ms. Jablonská to discuss the problems I had faced for a good many years and it was one of the best decisions I have ever made. I had long suffered from anxiety, low self-esteem, chronic stress and fear of the future, but she helped me to learn to live more comfortably in my body, to live more in the present and to be a good friend to myself. The sessions were conducted in the form of cooperation and completing "home tasks" and they really helped me understand all my difficulties, which I subsequently dealt with. What's more, I now know how to face my problems as an adult, as a liberated and happy person. Thanks again!"

Richard
Counselor contact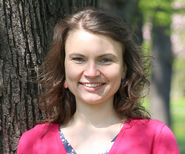 Mgr. Pavlína Jablonská
Pavlína Jablonská studied psychology at Palacky University in Olomouc. Her further education includes Complete Crisis Intervention and a number of other short courses. Her work is focused on helping students in difficult life situations.
How can you contact me?
Phone: +420 553 46 1345
E-mail:
A personal appointment with the counselor always needs to be arranged in advance, the best through the email address provided, or by phone. If you are unable to keep your appointment, please let us know as soon as possible by the same email.
Updated: 17. 03. 2020