Career counseling
TYou can come to the Counseling and Career Centre to visit our career counselor or for workshops focused on your professional and personal growth. If you are our student or alumnus, take advantage of her experience in human resources and make an appointment for a consultation. She can help you with the following:
We are here for
Applicant, Student and Alumnus
What do we offer?
CHECKING YOUR RESUME, COVER LETTER, LINKEDIN PROFILE, etc.
Your self-presentation materials say something about who you are to others long before you meet them in person. Don't leave the first impression about yourself to chance and perfect your resume, cover letter, LinkedIN profile, etc. Together we will find tips on what to add, what to remove, edit,... in order to make your profile stand out.
PREPARING FOR AN INTERVIEW
Do you have an interview for your dream position and you really want to be well prepared for it? We will walk you through the entire selection process. You can (but needn't) try a mock interview, ask what to bring, what to wear, and other inquisitive questions related to the process. This way few surprises will await you at the real interview.
WHAT ABOUT THE ASSESSMENT CENTER?
Are you planning to visit the assessment center but have no idea what to expect there? Rest assured that our career advisor herself has prepared the AC for employers, so she knows all about the rigors of it. You will learn how to use the AC for your benefit and maximize your worth.
DETERMINING WHAT JOB IS RIGHT FOR YOU
Did you study a field that has a wide range of opportunities, but you're not sure which way to go? Or are there not enough offers in your chosen profession and you're deciding what to do next or if to completely change your field? Together we will go through your requirements, clarify your expectations and priorities. Your decision will then be easier.
CHARTING YOUR POTENTIAL
Self-knowledge gives you direction, because knowing what your strengths are come in handy, whether for your CV, an interview, or building up your self-confidence and finding out who you are. Would you like to discover your best qualities? We use creative techniques to find your hidden potential and which areas you have the greatest chance to succeed in.
CHOOSING A STUDY PROGRAM
Do you know you want to go to college, but you don't know what field is right for you? Or you're already going to college, but it hasn't quite been what you thought it would be and you're thinking about changing your field? Don't hesitate and make an appointment. We have a variety of tools and techniques to discover your potential.
ADDITIONAL TIPS FOR FINDING A JOB AND PERSONAL GROWTH
Do you need to navigate around job offers or are you thinking about another career topic not listed here? Email Lenka about what you would like to discuss and what career to seek.
Make an appointment here:
References
"In the end I had a few consultations with the career advisor. I needed clarity about my future career. I came in believing I had nothing to offer employers and I left with greater confidence knowing that I have my own strengths and experience. I learned what to expect from work and where my best chances are."

Pavel T., Faculty of Science
Counselor contact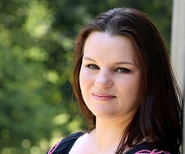 Ing. Lenka Lapišová
She is a career counselor, coach and personnel consultant. Her passion is personal growth, whether her own or that of others. She has more than 13 years of experience in human resources and education. At her previous job she worked with companies in choosing employees and helping them grow, in perfecting their HR processes and she conducted a wide range of courses. And what does she say about her own career?: "I have always enjoyed working with students the most, so when I came across an ad for a place as a career counselor at the Counseling and Career Centre, I didn't hesitate. I applied for the position and came out on top of the selection process. If you want to know what you would like the most out of from life, what your strengths are, or how to win your own selection process for the job of your dreams, don't hesitate and contact me."
How to contact me?
E-mail:
Profile on LinkedIn
Updated: 17. 03. 2020