Career Counseling
In the Counseling and Career Centre we will help you find your potential, motivation and direction. Find out who you are, what you are best suited for and develop your unique talents with a career counsellor.

They will advise you on what direction to take in your education, what else will support your career and together you will find the right focus, whether for study or work. Find out where to look for a job, who to contact and how best to approach them. You will learn how to navigate and present yourself on the job market.

Our applicants, students, or UO alumni can have a free in-person consultation at our center or an online consultation via a secure application. Make an appointment with a career counsellor to find out what you can build your success on.


Who are we here for?
Applicants, students, graduates


What do we offer you?
Checking CV, cover letter, LinkedIN profile, etc.
Your self-presentation materials speak volumes about you to others long before you meet them in person. Don't leave your first impression of yourself to chance and improve your CV, cover letter, LinkedIN profile etc. to perfection. Together we'll find tips on what to add, subtract, edit, ..., simply to make your profile stand out among the rest.
Preparing for the interview
Do you have a job interview coming up and you want to be truly well prepared? We'll go over the entire selection process together. You can (don't have to) try out a mock interview, asking what to bring, what to wear and what questions to prepare for. This will lower the chances of any surprises on a real interview.
How to use the assessment centre
Are you going to the assessment centre and have no idea what to expect? Take advantage of the fact that our career counsellor has prepared the ACs for employers herself, so she knows their pitfalls very well. You will learn how to use AC to your advantage and how to sell yourself sufficiently.
Clarify which job is right for you
Have you graduated in a field that has a wide range of applications, but you're not sure which one to go into? Or is there a shortage of offers in your industry and you are figuring out what's next, or a complete change of industry? Together we will go over your assumptions, clarify your expectations and priorities. This will make your decision easier.
Self-knowledge
Self-knowledge will give you direction, because knowing what your strengths are is simply useful, whether for a resume, an interview, or to boost your confidence and find your true self. Want to find out what your best ones are? We use creative techniques to find where your hidden potential lies and in which area you are most likely to be successful.
Discover which field you are best suited for
Do you know you want to go to college, but don't know which major you're best suited for? Or are you already studying higher education, but it's not quite what you imagined and you're thinking of changing fields? We have a range of creative techniques to discover what focus you are best suited to.
More tips for job search and personal development
Do you need to find your way around job offers, try coaching, or can you think of another career topic not listed here? Do you just have a quick question? Email Lenka what you would like to discuss or collaborate on.
Reference
"In the end, I had several consultations with a career counsellor. I needed to figure out my next career move. I came in with the idea that I had nothing to offer my employer and I left with more confidence that I too had my strengths and experience. I found out what I expect from the job and where I can apply myself."

Pavel T., Faculty of Science


Who's going to be looking after you?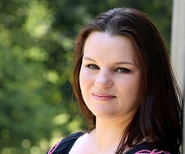 Ing. Lenka Lapišová
is a career counsellor, coach and HR consultant. Her passion is personal development, whether it be her own or others. She has experience in HR and training, and in her previous work she has worked with companies on employee selection and development, improved their HR processes and attended a number of courses. And what does she say about her career? "I have always enjoyed working with students the most, so when I found an advertisement for a career counsellor at the UO Counseling and Career Centre, I didn't hesitate. I applied for the tender and won. If you too want to find out what you enjoy most in life, what your strengths are or how to win your own dream job, don't hesitate to get in touch."
LinkedIN profile
Do you have a question? Would you like to make an appointment?
E-mail:
Updated: 02. 05. 2023