Students and Staff of the Faculty of Medicine Help in the Large-Capacity Vaccination Centre
Students and employees of the Faculty of Medicine UO have also started helping to vaccinate the public in the large-capacity vaccination centre at the Ostrava Exhibition Centre Černá louka. They have been a great help to the University Hospital Ostrava staff. The large-capacity vaccination centre is becoming busier day by day. One of the volunteers is, for example, Nikola Smolková, a student of the General Medicine study programme who helps in all-day operation of the centre. She did not need the work obligation as she offered her help completely voluntarily.
Currently, about 1,000 people a day come to get a vaccine from the Moderna or Pfizer companies. "So far, there are three vaccination areas in the centre: A, B and D, each with three vaccination places. In case of an increase in the number of vaccines, we are ready to increase the centre's capacity once as much again," says Rastislav Maďar, epidemiologist and a Dean of the Faculty of Medicine, University of Ostrava. He was the one behind the opening of the large-capacity centre. Together with the Mayor of the City of Ostrava, Tomáš Macura, a few weeks ago, he was drawing the location of the individual parts of the centre in the floorplan of the empty pavilion A. "From the very beginning of the operation of this original centre at the exhibition area I have felt a very positive atmosphere which is ubiquitous. Today, it is the pride of our region which arouses positive responses at the national level," added the Dean.
The barrier-free large-capacity vaccination centre at the Ostrava Exhibition Centre Černá louka is a common project of the Moravian-Silesian Region, the Statutory City of Ostrava, the Faculty of Medicine of the University of Ostrava and the University Hospital Ostrava.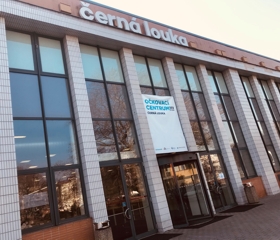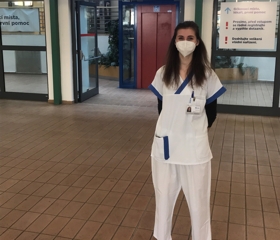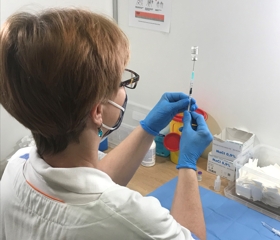 Updated: 23. 03. 2021