Summer with University of Ostrava: Holiday workshops for general public
Summer with University of Ostrava is a series of educational and entertaining workshops which are organized during the summer at different places in the Moravian-Silesian Region.
People will have a chance to see the world under a microscope on 15 August in Pustevny. There will be also the sand sculptures, sand playground for kids and sand photo point as well as a nature trail "In the Footsteps of a Bark Beetle". You can visit us from 9:00 to 16:00 in the cross-country ski area near the Valaška walkway.
Tha last part of Summer with University of Ostrava will take place on 21 August in Komenského sady. People will be able to try the graphic techniques as monotyping and frottage and create a handmade diary with Japanese bookbinding. The music section of the Faculty of Arts and Music will have a music performance there. Passers-by will have a chance to test their knowledge in a park quiz created by the Faculty of Arts UO. The Faculty of Social Studies has prepared wheelchair races, writing by mouth or foot, guidance of a blind person, auditory memory or Ludo board game that you will play blindfolded. With the help of simulators people will be able to try how they may feel in their bodies in a few decades or what is it like to live with a visual impairment. Visitors will find the workshop zone of the University of Ostrava in the park between the New Town Hall and footbridge from 14:00 to 18:00.
All activities within the one-day events of the Summer with University of Ostrava are free of charge and open to general public. They will be organized in compliance with the current hygienic measures.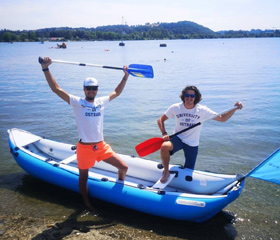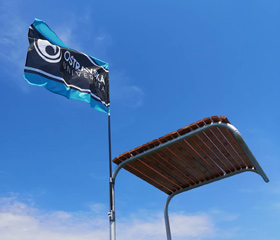 Updated: 04. 08. 2020